Filmmaker
Sudhir Mishra
was lauded for his recent outing on OTT with
Nawazuddin Siddiqui
, and the two are hopeful about teaming up again. What is, however, interesting is that this year,
Sudhir
will be working closely with filmmaker
Anubhav Sinha
on not one but two projects. The latter will produce the films, and Mishra will occupy the director's seat.
Anubhav
and Sudhir go back three decades as friends. The decision to work together came through post the first round of lockdown in the country when the pandemic was in its earliest phase. The duo is ready to roll out not one but two films in quick succession.
"I met Anubhav on the first day he arrived in Bombay. He was a young kid, and I always thought he had immense faith in the power of a good script. And now, he is a grown up man who is on top of his game creatively. He is doing what he always wanted to do. He has always been a mind-blowing craftsman and today, he's going after the subjects he firmly believes in. As for me, I have been in this zone for a long time now. I don't want to produce films. I feel safe working with him. Anubhav looks after me. It's reassuring that there is someone, a close friend like him, watching my back. He doesn't intrude but I trust him to tell me where I go wrong."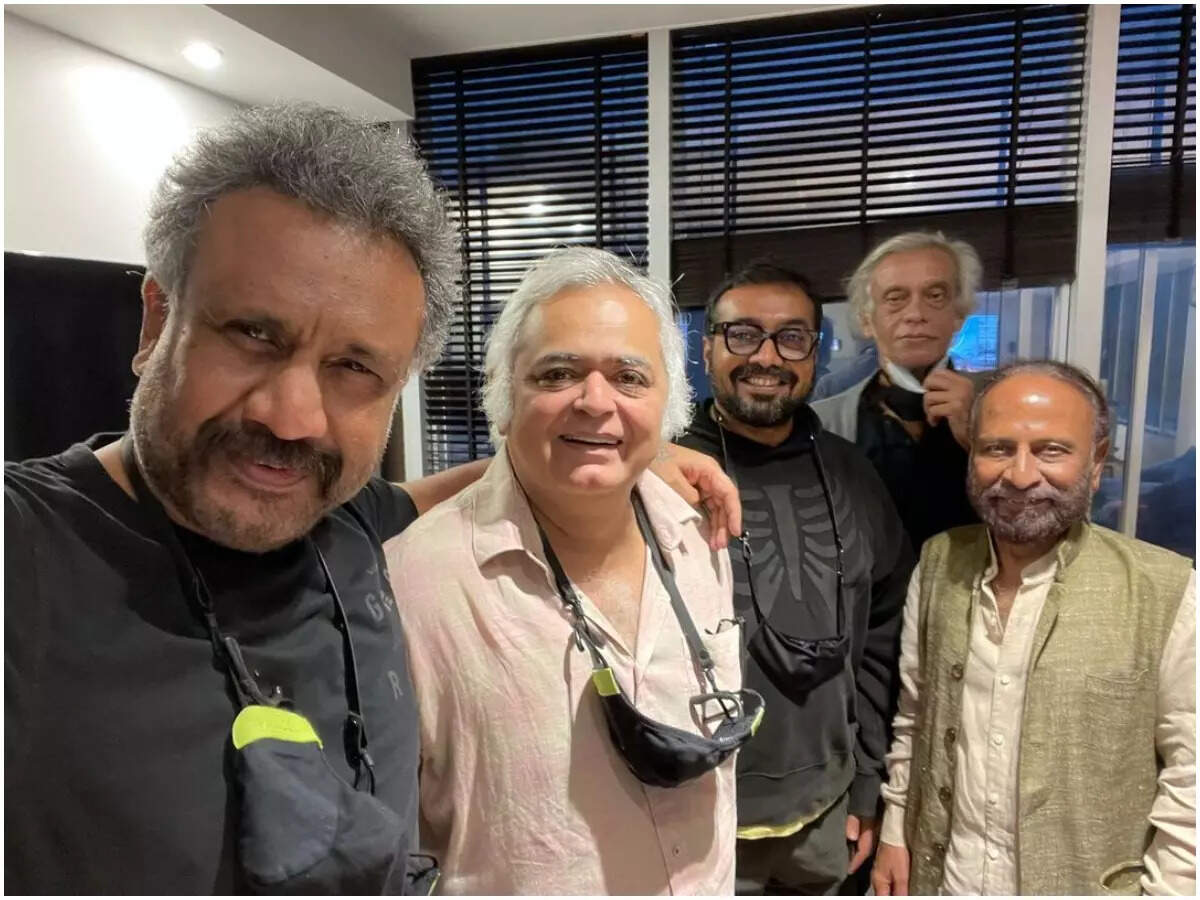 In recent years, the focus across the industry seems to have shifted to well-crafted scripts, innovative ideas and pushing the boundaries of traditional patterns of story-telling. Bring this up and Sudhir says, "I think I'm in a happy space. I have a series to work on, I have a historical story to direct. I could be doing another film with Nawaz. There's a short film, an anthology and a commitment with Sameer Nair's company, too. This is a great time to be around. I think this time in my life has come late but I can still do many things that I had been thinking about for 30 years or so. You no longer have boundaries. Everything is about characters and stories being told without making them boring. A lot of talented people are getting to work, and even become parallel stars. They can choose to not give a damn about the mainstream industry or straddle both zones – it's their choice. There is room for experimentation; it's great for the economics of the place. I think and I really wish this phase had kicked in a decade ago."