Despite racism saga involving coach Boucher and
CSA
director Smith, and injuries, SA Test skipper
Dean Elgar
puts on brave face ahead of India series
MUMBAI: These are certainly the toughest times that South African cricket has seen since the national team's readmission into international cricket in 1991.
For one, the
Omicron
variant has left their cricket crippled, forcing Cricket South Africa to cancel the T20
Mzansi Super League
for the second year running.
The CSA then somehow managed to convince the BCCI to not pull India out of the tour, even if the series would be played in empty stadiums.
If that wasn't enough, the ghosts of the Apartheid era are threatening to return to haunt the Rainbow Nation, with two of their former cricketing stars, now important cogs in the team's wheel, in the dock.
On Monday, director of cricket Graeme Smith and national team coach Mark Boucher were among a number of CSA employees implicated in "tentative findings" made by an ombudsman looking into alleged racial discrimination.
For South Africa's Test captain Dean Elgar, managing his team through bad news has become so routine, that in a pre-series interaction on Tuesday, he didn't even feel the need to label the happenings of the past two days as "difficult".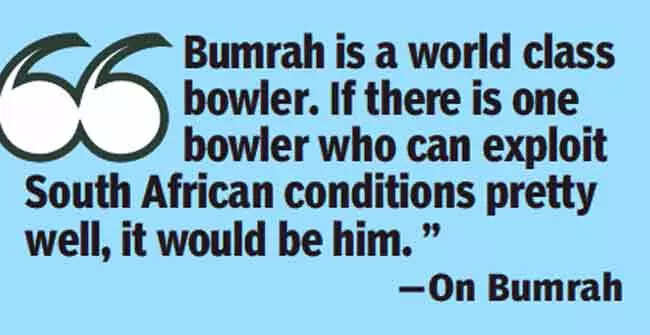 Sporting a brave smile, Elgar said: "No, it hasn't really been too tough for us. I think as players, we've kind of got used to bad news around us for the last year or so. As players, we kind of adapt to it accordingly. It's not ideal to have these headlines coming up. We just want to focus on our cricket.
"We want to focus on playing a tough series. We must be mindful that if things are bad off the field, we can't use that as a cop-out. We focus on cricket and hopefully cricket will look after us," stressed the veteran opener, who took over as the Test captain in May.
The only bit of sarcasm that Elgar allowed himself during the interaction was while talking about the rapidly changing cricket regime in South Africa. "We've had so many different administrators that we don't even know who's there now," he quipped.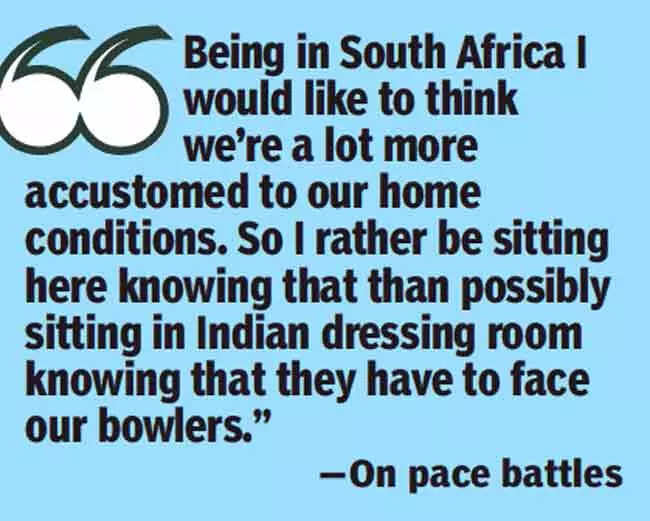 Elgar also backed Boucher after former South Africa spinner Paul Adams said he had been called "brown shit" in a South Africa team song by the coach and former SA wicketkeeper. "I know the work they are putting in behind the scenes. It is not nice to see our coaches get lambasted for things," Elgar said.
'Ashwin not successful in SA'
Answering a question about the threat that off-spinner Ashwin poses, Elgar said, "He hasn't had a lot of success in SA. You can't compare the success he has had against our batters in India because conditions are so dissimilar."