NEW DELHI: Team India has been a force to reckon when it comes to the longest format of the game. In the last 3-4 years, the team has dominated Test cricket, winning both in home and away conditions and has produced some exceptional performances, especially on foreign soil.
And one of the main reasons for India's recent run of success in Test cricket has been the bowling performances. The ability of the bowlers to take all 20 opposition wickets anywhere in the world makes Team India's bowling pack a deadly unit. Be it the pacers or the spinners, the bowlers have raised their hands and produced extraordinary performances, giving the team a chance to bounce back from any situation in the match and eventually finish on top.
As Team India begins it's – Mission South Africa -, the bowling unit will once again be in the spotlight and the performances of the bowlers will play a major role if India are to win their maiden Test series on Protea soil.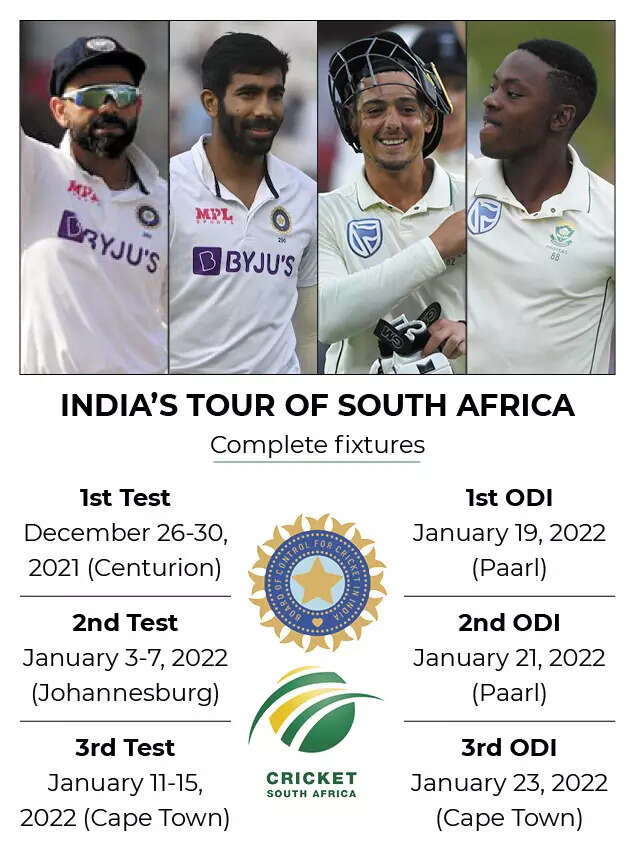 TimesofIndia.com today takes a look at the bowlers in the current India squad who have been most successful against South Africa in the longest format:
R Ashwin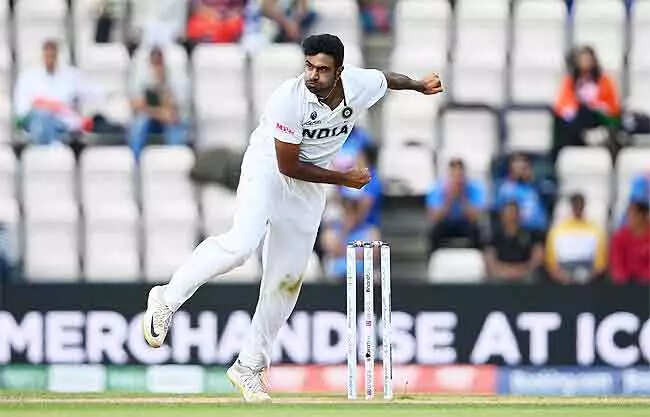 Ravichandran Ashwin has had a dream run in the year 2021 in Test cricket. A total of 52 wickets in just 8 matches, Ashwin crossed many milestones this year, including becoming India's third highest wicket taker of all time, surpassing Harbhajan Singh's tally of 417 wickets. And this was after Ashwin did not feature even a single Test in England. As Team India gets set for the Protea challenge, Ashwin will be one of Virat Kohli's go-to men in the spin department. With the likes of Ravindra Jadeja and Axar Patel missing out due to injuries, Ashwin will have more responsibility in the spin department. As far as Ashwin's performances against South Africa are concerned, the offie loves playing against the Proteas. Ashwin is currently the leading wicket-taker against South Africa in the current India squad. In the 10 Tests that Ashwin has featured against South Africa so far, the 35-year-old has 53 scalps to his name at a terrific average of 19.75. With 5 fifers and one 10-wicket haul already, Ashwin will be a tough nut to crack for the South African batters. However, Ashwin has got only 7 wickets to his name while performing on South African soil. In the past two tours in 2013 and 2018, Ashwin got only three games where he averaged 46.14. But with the kind of form Ashwin is in currently, he will definitely look to improve drastically on his numbers in the Rainbow Nation.
R Ashwin vs SA in Tests: M – 10 | Wkts – 53 | BBI – 7/66 | BBM – 12/98 | Avg – 19.75 | 5W – 5
Mohammed Shami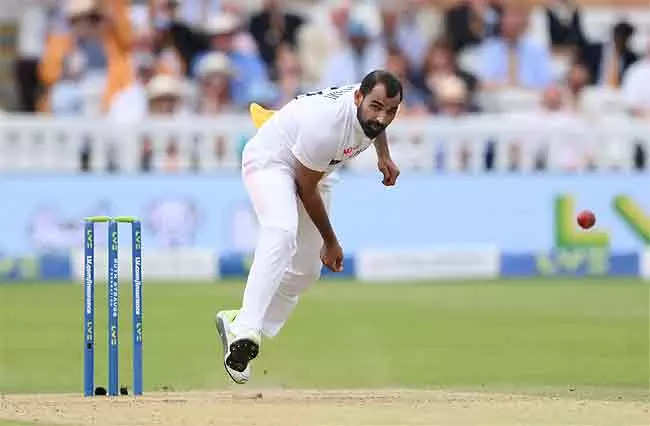 Pacer Mohammed Shami has been a serious weapon in India's pace armory in the past few years. Be it home or away, Shami's resilience combined with his ability to bowl precise lines and lengths makes him a very dangerous bowler. Against South Africa, Shami has got some fantastic figures to his name. In the 8 Tests he has played against the Proteas so far, Shami has got a total of 34 wickets and is the leading pacer in taking most number of wickets against South Africa in the current Indian set up. Along with a couple of fifers, Shami has a brilliant average of just under 21 against the Proteas. And on South African soil as well, the 31-year-old has impressed quite a bit, grabbing 21 wickets in 5 matches during the 2013 and 2018 tours. His performance of 5 for 28 in the second innings of the Johannesburg Test on the last tour, helped India script a rare win. Shami's performance in the upcoming tour will play a key role if India are to create history this time around in South Africa.
Mohammed Shami vs SA in Tests: M – 8 | Wkts – 34 | BBI – 5/28 | BBM – 6/74 | Avg – 20.91 | 5W – 2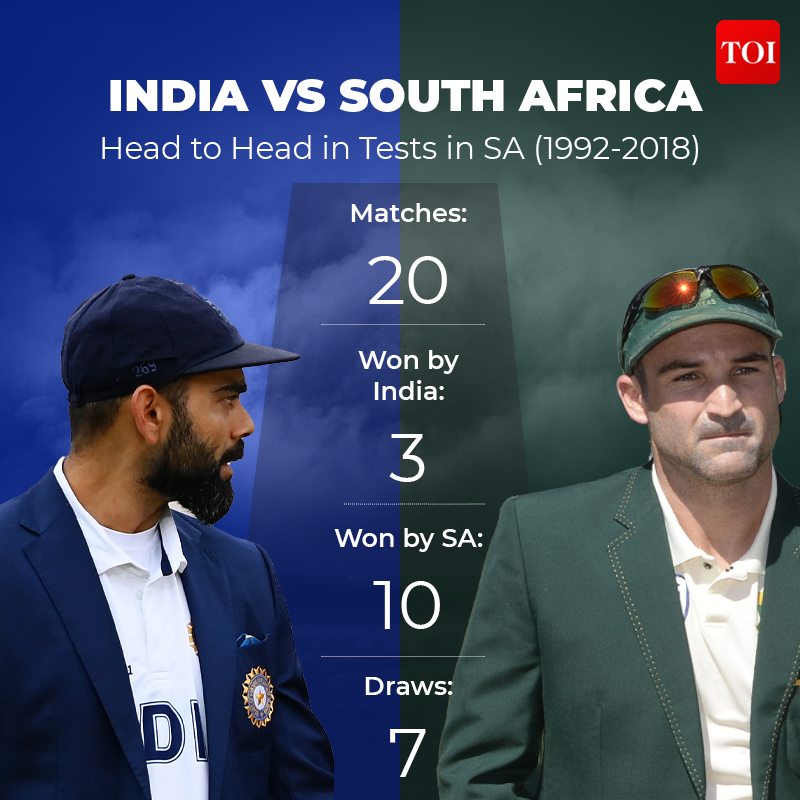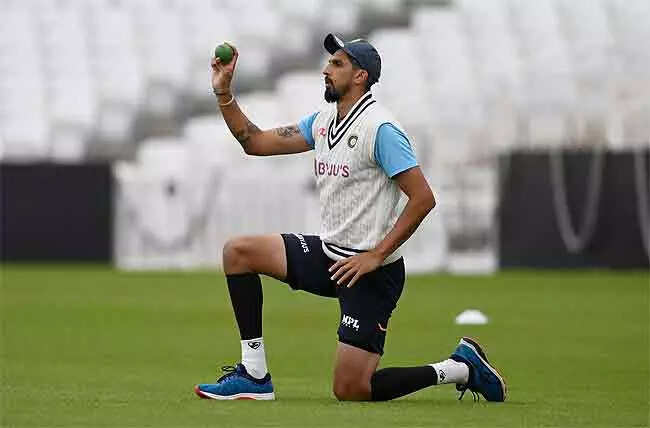 Veteran pacer Ishant Sharma will be India's most experienced bowler in the upcoming tour of South Africa. On his fourth tour of the Rainbow Nation, Ishant will be the pacer with the most experience of South African conditions. And Ishant, in the past as well, has done relatively well against the Proteas. In the 15 matches that Ishant has played against South Africa, the lanky pacer has managed 31 wickets but has had an average on the slightly higher side — 43.51. And talking about Ishant's performance in South Africa, the 33-year-old has got 20 wickets with his best figures of 4 for 79 being registered on the 2013 tour. With the experience that Ishant brings in, he could be a strong contender for the third seamer slot for skipper Virat Kohli.
Ishant Sharma vs SA in Tests: M – 15 | Wkts – 31 | BBI – 4/79 | BBM – 5/73 | Avg – 43.51 | 5W – 0
Umesh Yadav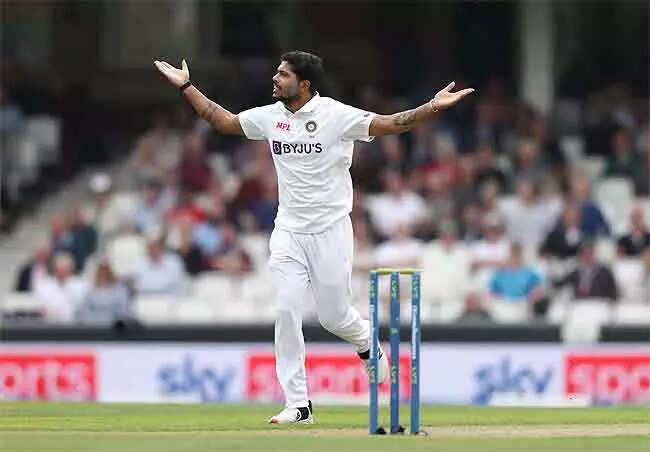 Umesh Yadav might not be a regular feature in the Indian team due to stiff competition in the pace department, but the 34-year-old has proved to be very useful from time to time with both the new and the old ball. A skillful bowler, who is well known for using the old ball to good effect, Umesh can be an interesting choice for skipper Virat Kohli in the South Africa series. And Umesh has got the numbers against South Africa that might just force Kohli to go in with him. Umesh currently is the fourth highest wicket taker against South Africa in the current Indian squad. In the 4 Test matches that Umesh has played against the Proteas so far, he has got 16 wickets to his name at a highly impressive average of 12.12. Although all his wickets vs SA were taken on Indian soil, Umesh has the proven art of reversing the ball and that might come in handy for Virat on this tour.
Umesh Yadav vs SA in Tests: M – 4 | Wkts – 16 | BBI – 3/9 | BBM – 6/59 | Avg – 12.12 | 5W – 0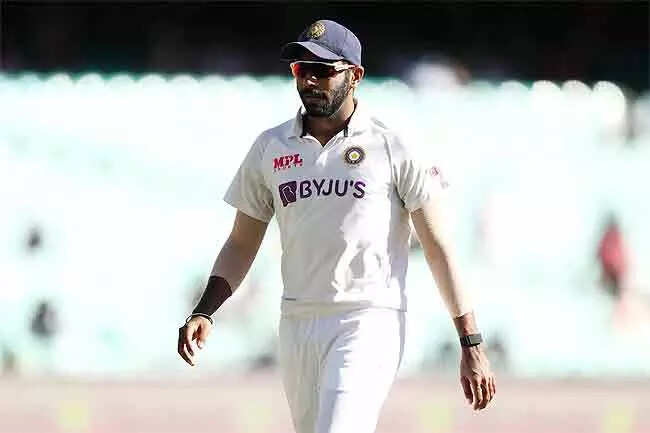 Jasprit Bumrah's astronomical rise in red-ball cricket has been one of the major reasons for India's consistent success on foreign soil. One of the most prolific bowlers in recent times, Jasprit Bumrah will be once again spearheading India's pace attack in the upcoming South Africa tour. Bumrah's pace and deadly accuracy make him one of the most feared bowlers running around these days and India's hopes of a maiden series win in South Africa heavily rely on Bumrah's performance. Although Bumrah has only featured in 3 Tests against South Africa so far, the 28-year old is among the top 5 highest wicket-takers in the current Indian team with a total of 14 Protea scalps. Although India lost the 2018 series in South Africa 2-1, Bumrah's performance on that tour was a big highlight. Interestingly, all his 14 wickets against the Proteas were taken on South African soil, with his best figures of 5 for 54 being registered in Johannesburg. Bumrah has got the experience of playing in South African conditions and his performance will be key for skipper Virat Kohli in achieving an unprecedented series win for India in South Africa.
Jasprit Bumrah vs SA in Tests: M – 3 | Wkts – 14 | BBI – 5/54 | BBM – 7/111 | Avg – 25.21 | 5W – 1