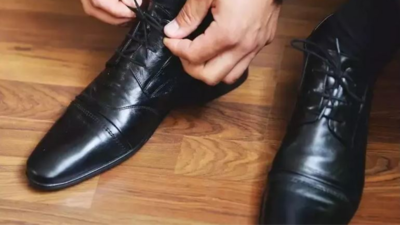 Footwear to cost more after a hike in GST
NEW DELHI: Be prepared to shell out more on several counts in the new year.
Starting January 1, if you have exhausted your limit of free ATM transactions for a month, every subsequent transaction will cost you Rs 21. A bank customer is entitled to five free transactions at 'own bank' ATMs, and three at 'other bank' ATMs during a month.
Also, app cab users will now have to pay more for their rides, thanks to a 5% GST the services will attract in the new year.
Buying a new pair of shoes too will pinch your pocket more- The GST on footwear has been hiked from the existing 5% to 12%, with effect from today.
However the decision to hike GST on textiles has been put on hold for now.
There will be some reprieve for those who miss filing their Income Tax Return on time. The penalty has been cut to Rs 5,000. Even that amount may be waived if the income is below the taxable limit.
There is a change in the method of GST collected for food delivery services- however that will not affect customers in any way.
The GST amount collected from customers will be deposited to government coffers directly by the food delivery platforms, instead of restaurants.
FacebookTwitterLinkedinEMail