The
Padma awards
are announced annually on the eve of
Republic Day
.
Artist and singer Darshanam Mogulaiah
was on Tuesday awarded the Padma Shri Award, the fourth-highest civilian award of the Republic of India. Mogulaiah is a
12-stair Kinnera
artist from the state of Telangana. 12-stair Kinnera is an indigenous musical instrument, a less-known antique musical stringed instrument. It is on the verge of becoming a
dying art form
.
Popularly known as Kinnera Mogulaiah, he was born in Gatturavipakula, Nagarkurnool district situated in Telangana state. He is currently residing in Singareni Colony, Saroornagar, Hyderabad. Mogulaiah's wife Shankaramma died because the family couldn't afford her medical treatment. He has two children named Ramulamma and Mahendar. Writer-turned-actor Posani Krishna Murali, who was shocked to read an article about Mogulaiah in a newspaper, extended a financial help of Rs 25, 000 to him.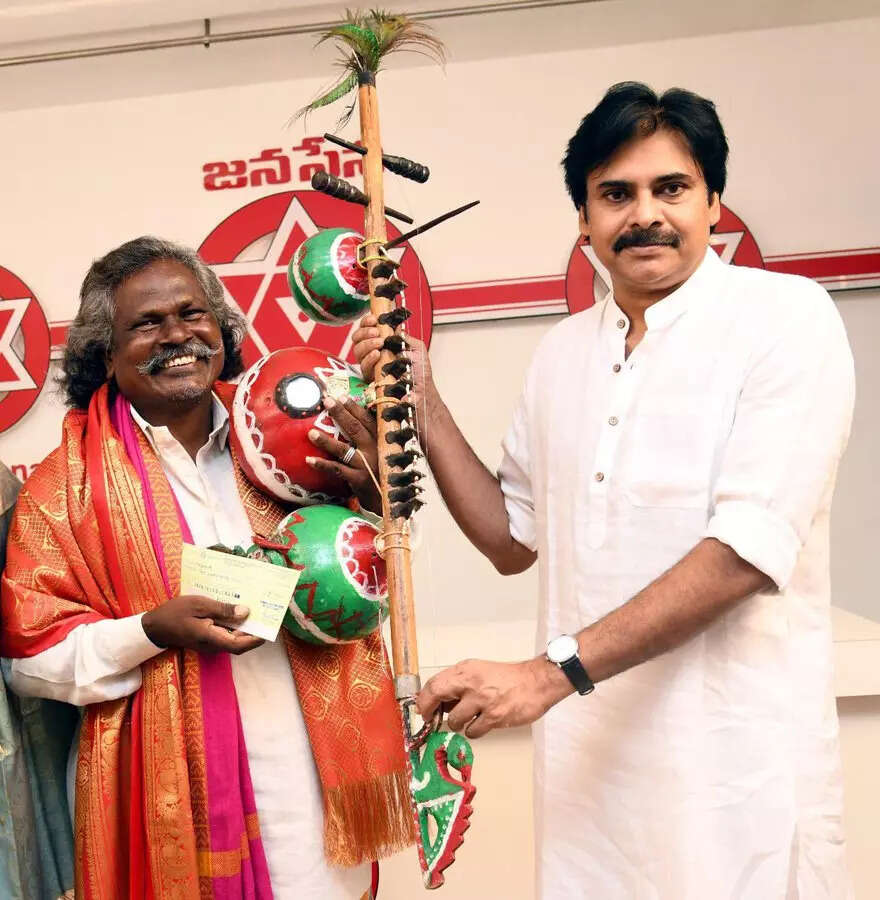 Darshanam Mogulaiah performed in front of delegates from 52 countries, with his 12-stair Kinnera. After the formation of the state of Telangana, the government, which promotes the arts and artists, will provide all possible assistance to Darshanam Mogulaiah. He has been giving his performances in various government programs. The biography of Mogulaiah is a subject in eighth-grade social science.
Mogulaiah made his singing debut in Tollywood with the upcoming Pawan Kalyan starrer 'Bheemla Nayak.' He lent his voice for the title song that filled our hearts with sheer joy. The song struck a chord with audiences across the globe, garnering 84 million views on the video-sharing platform so far. This Thaman's composition was written by noted lyricist Ramajogayya Sastry.